Information about our Vascular Access Centers
The physicians of Nephrology Associates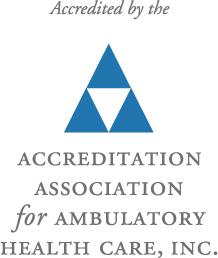 are pleased to announce that our Vascular Access Centers in Newark and Milford have recently been accredited by the Accreditation Association for Ambulatory Health Care (AAAHC).
This is an important milestone in the continuing growth and success of our practice. Pursuing accreditation shows our commitment to providing the highest levels of quality care to our patients, and the same high level of quality in our business practices. Achieving accreditation by AAAHC is proof that we have met the rigorous standards of a nationally-recognized third party.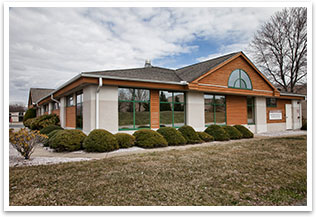 More than 5,000 ambulatory health care organizations across the United States are accredited by AAAHC. Not all ambulatory health care organizations seek accreditation; not all that undergo the rigorous on-site survey process are granted accreditation. We are proud to have met the challenge of accreditation, and intend to consistently uphold the principles of quality improvement in patient care in the future.
Ambulatory health care organizations seeking accreditation by AAAHC undergo an extensive self-assessment and on-site survey by AAAHC expert surveyors – physicians, nurses, and administrators who are actively involved in ambulatory health care. The survey is consultative and educational, presenting best practices to help an organization improve its care and services. Going through the process challenged us to find better ways to serve our patients, and it is a constant reminder that our responsibility is to strive to continuously improve the quality of care we provide.
A healthy vascular access is a vital part of good quality hemodialysis. We have a group of interventional nephrologists dedicated to maintaining high quality hemodialysis access in our patients. An interventional nephrologist is a board certified nephrologist with additional training in the vascular access procedures described below. The physicians in our group with this specific training include Dr. Theodore Saad, Dr. Jeffrey Cicone, Dr. Gertrude Findley-Christian, Dr. William J. Dahms, and Dr. Svastijaya Daviratanasilpa.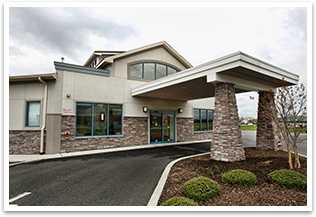 Our vascular access procedures are performed in multiple locations. The majority of procedures are scheduled in our Vascular Access Centers located in both Newark and Milford, Delaware. We currently also perform selected procedures at St. Francis Hospital in Wilmington, Christiana Care Heath Services in Newark, and Kent General Hospital in Dover. Although we will attempt to honor specific patient requests regarding location and physician, depending on physician and hospital staff availability this will not always be possible.
Hemodialysis and Vascular Access
Hemodialysis is a way to clean a person's blood when the kidneys stop working. Hemodialysis requires access to a person's bloodstream in order to be effective. Reliable vascular access is critical to maintaining a healthy and uninterrupted dialysis schedule. The main types of hemodialysis access are fistulas, grafts, and hemodialysis catheters.

A fistula is a connection which is made by a surgeon between an artery and vein in a person's arm or leg. It is considered the best access because of a low risk of infection and often many years of reliable use.

A graft is an artificial tube that is placed by a surgeon under the skin in a person's arm or leg when a suitable vein is not available. Grafts have a low risk of infection but usually become worn out from use faster than fistulas.

Hemodialysis catheters are typically placed in the chest and can be used the same day. Dialysis catheters have the highest risk of infection, and usually stop working faster than fistulas or grafts
Procedures Performed to Maintain Vascular Access
Although both fistulas and grafts can provide reliable access for many years, occasionally problems occur. Some fistulas do not mature completely, and the vein does not grow as large as is expected. A blockage or stenosis can also occur in the fistula or graft that limits the blood flow and makes hemodialysis difficult to perform. Sometimes the access can clot and hemodialysis cannot be performed at all.

A fistulogram is done when there is a problem with the function of a fistula or graft. A small needle is placed into the access and X-ray dye is injected. X-ray pictures are the taken to see if there is a blockage in the access. If a blockage is identified, then the doctor can stretch the blockage with a balloon, called an angioplasty.

A declot is necessary when a person's vascular access has completely stopped working. The doctor will place two needles into the access to remove the clot and start the access flowing again. Since an access usually clots because a blockage has formed, frequently the doctor will also perform a balloon angioplasty during the same visit.

Hemodialysis catheter insertion is performed if a patient does not yet have a permanent vascular access in the arm or if the doctor cannot fix a vascular access that has stopped working. The doctor usually places the catheter into a vein in the chest and uses an X-ray camera to verify that the catheter is positioned properly.

Hemodialysis catheter exchange is performed when a person's catheter fails to function properly. The doctor will use X-ray dye and an X-ray camera to take pictures of the catheter and the vein to find out why the catheter is not working. A balloon angioplasty may be needed to break up scar tissue.
Hemodialysis catheter removal is performed when a person's permanent vascular access is working well, or if the patient no longer requires dialysis.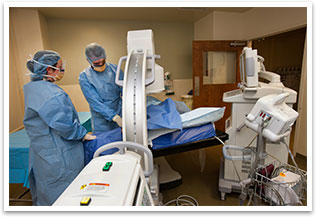 Most patients only need injection of a numbing medicine and do not require sedatives. We ask all patients to not eat or drink at least 6 hours before your procedure in the event you require sedation. Also, if you receive sedation medication, then you cannot drive yourself home. In that case, you are responsible for arranging your transportation home.

The Interventional Nephrologists at Nephrology Associates, P.A. do not perform the initial surgery to create a fistula or place a graft in the arm or leg. We can refer you to a surgeon with specific skills in this type of vascular access creation.
Address and Directions to Vascular Access Centers