Laureen Eick-Benson, CRPN, BC Profile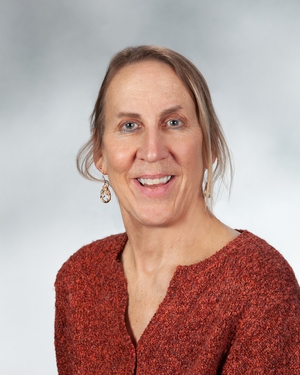 EDUCATION
B.S. in Nursing, University of Delaware, Newark, DE, 1981.
M.S. in Nursing with Adult Nurse Practitioner and Cardiopulmonary Clinical Nurse Specializations, University of Delaware, Newark, DE, 2002.

AWARDS / DESIGNATIONS
Advanced Cardiac Life Support Certification (ACLS)

POSITIONS / APPOINTMENTS
Director of Medical, Surgical, and Telemetry Nursing; House Supervisor; and ICU Staff Nurse, Union Hospital, Elkton, MD, 1982-2007.
Nurse Practitioner, Private Practice, Fem Care Health Associates, 2007-2008.
Nurse Practitioner, Nephrology Associates, P.A., Newark, DE, 2008-Present.
Preceptor of nurse practitioner students from several local colleges and universities.

MEMBERSHIP
American Nurses Association
Sigma Theta Tau National Nursing Honor Society
Member of the Division of Medicaid and Medical Assistance Drug Utilization Review Board, and Pharmacy & Therapeutics Committee

AREAS OF INTEREST
Volunteer for University of Delaware Botanical Garden/Delaware Nature Society
Birding with an emphasis on ecotraveling

LANGUAGES SPOKEN
OFFICE LOCATIONS
DIALYSIS LOCATIONS
Riverside
North Wilmington
Lantana
Wilmington Hospital - Inpatients & Outpatients