Ananthanayaki Saravanan NP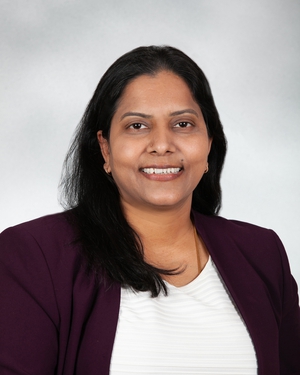 EDUCATION
Walden University, Minneapolis, MN. MSN in nursing acute care adult and gerontology, May 2016.
School of Nursing, India. Nursing and midwifery, 1999.
 
AWARDS / DESIGNATIONS
Performance awards
Top Hat awards
Excellence for service
 
POSITIONS / APPOINTMENTS
Bethany Primary Care, Bethany, DE. Nurse Practitioner, July, 2018 - February 2020.
Medstar WHC, Cardiac Surgery ICU, June 2019 - December 2019.
Peninsula Regional Medical Center, Salisbury, MD. Nurse Practitioner, Pulmonary / ICU. August 2017 - June 2018.
Previous appointments dating to 1999.
 
MEMBERSHIPS
Society of Critical Care Medicine
Society of Thoracic Surgery
American Association of Critical Care Nursing
Amerincan Nurses Association
Virginia Nurses Association
 
AREAS OF INTEREST
Community food programs
Fundraising for cancer treatment
 
LANGUAGES SPOKEN
OFFICE LOCATIONS
DIALYSIS LOCATIONS